Entré NetMonitor – A Managed Service Model of IT
Until recently, IT support has always been a break/fix model, reacting to problems and issues as they arise within a network. As technology continues to evolve and grow, we need to think about alternative ways to manage, secure, and support IT infrastructure to avoid outages, lower costs and minimize downtime. More and more, companies are able to move away from a business model focusing on cleaning up and maintaining current networks to being able to strategically focus on projects and planning for the future. By implementing programs focusing on automating tasks on servers and workstations, identifying issues is both more efficient as well as more successful.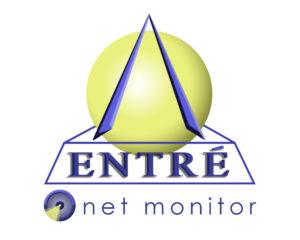 Entré NetMonitor is powered by a best-in-class, industry leading program with the most robust tools for remote monitoring.  Providing a proactive approach to both technology professionals as well as decision makers, your company can stay ahead with automated monitoring of availability, performance, and user-experienced problems. Fix issues quicker with timely information on system status, allowing you to stop small problems before they become costly disasters. Dedicated Help Desk Support Staff and IT Consultants help your company make decisions which directly impact reported findings.
Real time data drives purchasing, downtime is reduced and overall performance is improved by implementing thresholds and automating tasks. Bandwidth is increased by standardizing the installation of patches, updates and improvements at times that make sense for your business, which ultimately increases productivity of end users. By using a  Managed Service IT Model, companies have been able increase efficiency of technology experts and see a reduction in overall operating cost. Along with direct cost savings, there are many hidden cost savings as well associated with a Managed Service Model of IT including a allowing for in-house IT departments to focus on strategic implementations to boost profit, allowing for staff who also play a role within IT to focus on solely on their job and a competitive advantage of gaining access to Entré Computer Solutions NetMonitor knowledge base which can make educated recommendations based on your networks strengths and weaknesses.
Entré NetMonitor helps you to protect your systems, minimize down time and keep your business running. Monitoring the health and availability of your servers and workstations, Entré uses detailed reports to analyze risks, highlight potential threats and enhance the performance of your network. NetMonitor gives you the piece of mind that Entré is providing timely information, in a proactive manner. For additional information on Managed Services and Entré NetMonitor, please contact me at chriss@entrerock.com or 815-847-3124.