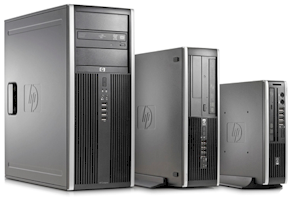 Entré's Service Center employs skilled repair technicians who can perform a variety of repairs and updates to your PC or printer.  Whether at our in-store center or on-site, Entré can get your PC or printer to work productively for you.
We will  give you an honest opinion on whether your device can be repaired or if it should be replaced– no matter where it was purchased .  We want you to be pleased with your computer equipment and will go to great lengths to insure your satisfaction.
Computer Repairs & Upgrades
We offer a variety of services including; eliminating threats like viruses and malware; reloading or upgrading your operating system; reducing pop-ups; data transfer to new PC's; backup solutions; preventative maintenance and cleaning ; warranty and non warranty parts replacement and much more.
Printer Repairs
Printer Repairs
Entré can also work on your home or business printer and we can provide a number of services including; clearing paper jams, paper feed errors, poor print quality and communication errors between the devices. Entré can also order a maintenance kit for your printer which replaces most of the common parts restoring your printer to like-new production.